Top 5 K-Dramas to Binge Watch on Netflix right now
Not able to visit Korea this year?
You're not the only one!
Many holiday plans have been cancelled due to the current COVID-19 pandemic, but fret not, NETFLIX is here to save your 2020 with all the K-dramas to satisfy your hallyu cravings.
1. For the zombie flick lover – KINGDOM (2019-2020)
This show is such a blast! I love the storylines, the zombies look pretty real and scary, awesome fight scenes, and plenty of twists and turns to keep you watching all episodes over a long weekend. The shots are filmed beautifully across multiple scenic locations, perfect for those who miss the beautiful Korean views. Joo Ji-Hoon as the hero is also a plus!
2. For the Chick Flick / Romcom lover – Because This Is My First Life
The standard, predictable romantic comedy gets a fresh twist in this drama. Two people who were unlikely to meet forced to sign a marriage contract and live together? Doesn't sound much but the funny dialogue and awkward situations they get into makes this a good bingeworthy piece. Jung So-Min is a joy to watch – please return to TV soon!
3. For the K-food lover – Let's Eat 1/2/3
All time favourite because of 2 things – Yoon Du Joon and plenty of korean food shots. DO NOT WATCH if you are hungry and don't have any ramen left at home. I love the way they film eating scenes and Goo Dae Young's witty yet intense commentary on the food can give mukbang videos a run for their money. Even though the show's premise lies heavily on food porn scenes, amazing how there is still a pretty steady plotline which connects everything together nicely. Every season shows character growth, with Season 2 and Season 3 being my favourites for the more emotional and nostalgic scenes.
4. For the soap opera addicts – World of the Married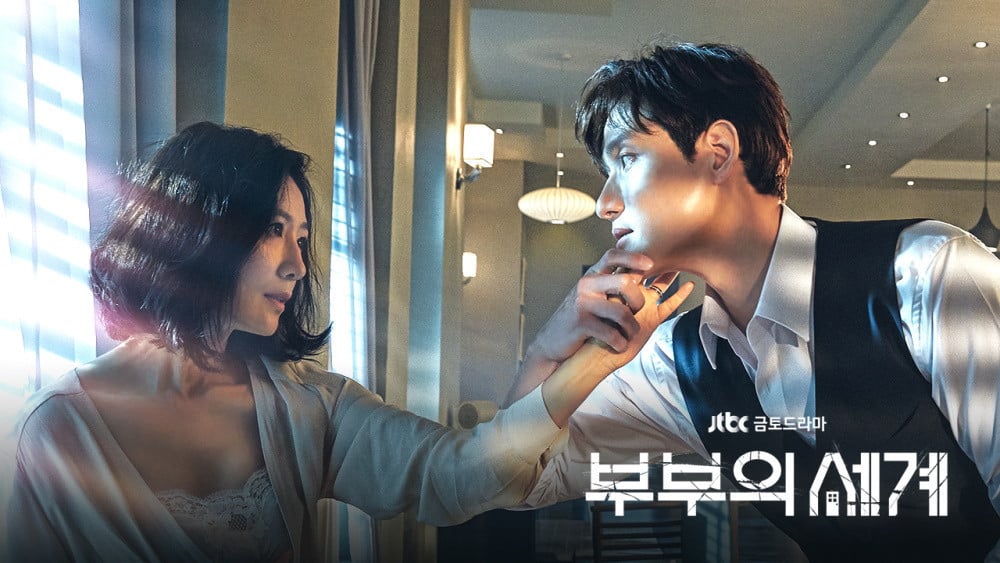 Wow… frankly speaking, this drama saved 2020! Everyone in quarantine would definitely agree with me that this was the only thing we looked forward to every Friday-Saturday. Even without watching the original 'Doctor Foster', the plot, twists were unbelievable even for a Korean drama! Viewers empathized with Ji Sun-Woo's struggles with a cheating, manipulative husband and cheered when she overcame them. If there was a drama to binge-watch during a pandemic, this is really the best one!
5. For the murder mystery lover – Sky Castle
Last but not least, Sky Castle is the one for you if you like mysterious characters, abrupt plot twists, murders, minus the rom-com/cutesy vibes. The theme of competitive tutoring and academic stress doesn't show up much in Korean dramaland, and this drama proves that an understated theme is able to engage viewers till the very end.